Veterans are being cheated out of important education benefits by greedy, unscrupulous schools who take their money and then don't deliver on their promises. On April 24, 2015, Corinthian Colleges shockingly announced it would close the very next day. Less than two week later it filed for bankruptcy leaving over 15,000 students unable to complete their degrees. In Sept. 2016, ITT Technical Institute closed between terms leaving 11,000 students hanging. More recently, 18 Art Institutes and Argosy University schools closed in March of 2019 with over 1,700 student veterans impacted. These recent incidents are just the tip of the iceberg with more school closures expected.
Impact is huge
In fact, tens of thousands of veterans are impacted by schools that close with little or no warning robbing them of their veteran educational benefits without the benefit of receiving a degree or obtaining a certificate according to GAO official, Melissa Emery-Arras, Director, Education, Workforce and Income Security Issues, who testified to a Committee on Veterans Affairs, Subcommittee on Economic Opportunity oversight hearing on June 19. 2019. Cong. Mike Levin, D-CA chaired the House hearing.
At the request of Congress, the Government Accountability Office prepared a report detailing the statistics and impacts of school closures on Veterans. Ms. Emery-Arras presented GAO's testimony at the hearing. Congress is investigating whether there is a need to develop legislation to address this issue and the veterans who have been negatively impacted by school closures and who may have exhausted their education benefits.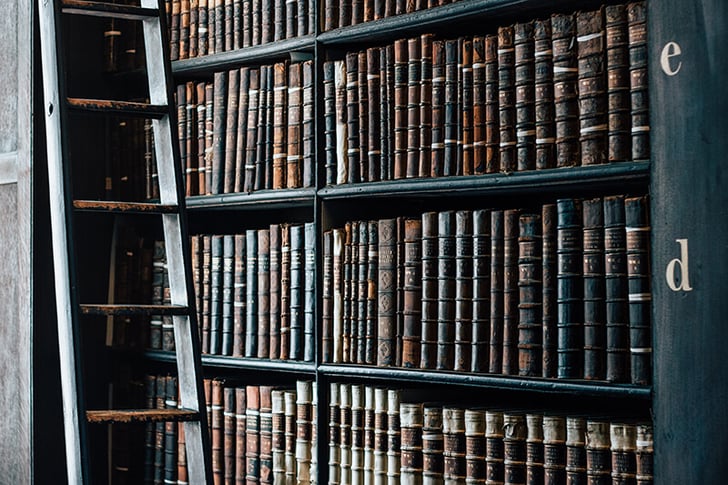 Education benefits are valuable
Education benefits may be one of the most valuable benefits many veterans find beneficial after leaving military life. It's can be an important tool to help veterans' transition from the military to civilian life and help them engage in meaningful careers. For post 9/11 GI Bill recipients, this benefit can mean up to 36 months of schooling including tuition, books paid directly to the institution with housing costs paid to the veteran. The maximum amount per year is over $24,000.
These lucrative benefits have also made veterans the target of schools that may even be predatory. Veterans can be seen as easy marks by less than scrupulous learning institutions that promise lots and deliver little. These schools see a Veteran's GI benefits as easy money to be made.
Making Veterans the target of predators
In fact, graduation rates for two-year colleges are abysmally low at only 33 percent according to the GAO report. When schools close with little or no warning, some veterans may have exhausted their benefits but have no degree or certificate to show for it. They may be unable to transfer credits to other institutions in order to complete their degrees. Students going from a profit institution to a public institution losing up to 94 percent of their credits was quoted as a staggering statistics by Cong. Elaine Luria, D-VA.
Can't Vets be warned about impending closures?
School closures started ramping up in the early 2000s and have steeply increased from 2013 to now. The Dept. of Veterans Affairs' Director of Educational Services, Ms. Charmaine Bogue, provided testimony at the hearing that the VA has concerns about permanent schools closures on student veterans using VA school benefits. The VA monitors compliance and has begun to include data on their website based comparison tool warning Veterans of questionable and shady learning opportunities.
According to the VA, within five days of them receiving notification of a school closure, they notify Veterans about their options going forward. Sec. 109 of the Harry W. Colmery Veterans Educational Assistance Act of 2017 authorizes VA to restore some but not all VA benefits when a school closes during an active term. This is primarily seen as a fix to the ITT Technical Institution closing and only pertains to certain years of attendance leaving many other veterans in the lurch.
The VA maintains close ties with other federal agencies to share information on graduation rates, tuition rates and potential problems. However, the VA has limited authority to protect students prior to a school closing.
While Title IV allows the Education Dept. to remove a school from being eligible to be a recipient of federal educational funds including Pell grants and federal student loans, the VA does not have the same authority to withdraw funding for the GI bill until a school is actually closed down. The VA has no recourse with nonperforming schools. They have to continue paying benefits even though they have reason to believe the school is in distress or underperforming.
What can be done to safeguard Veterans from bad situations?
During the most recent hearing, Cong. Gus Bilirakis, R-FL, the ranking minority member on the Subcommittee on Economic Security, vowed to take action to protect veterans from unscrupulous educational and training institutions who make promises but don't deliver.
The VA can refer fraudulent claims made by schools to the Federal Trade Commission and to the Dept. of Education. However, it is up to the state accreditation agencies to withdraw a school's eligibility and then that action ripples up to the Dept. of Education and the VA to react.
My school closed – now what?
Veterans may be eligible for discharge of their federal student loan if the school closes while they are enrolled The Dept. of Education has information on their website about how to discharge a student loan if the school closes. However, the Dept. of Education has been sitting on these discharge requests since March of 2018 and has not discharged any loans since that time.
Veterans may be eligible to have benefits restored by the VA.
What if a Veteran's benefits have been used up and then the school closes abruptly. Do you get another bite at the apple?
The VA has the ability to restore benefits if the school closed between January 1, 2015 and August 16, 2017. These provisions were included in legislation to specifically address the ITT Technical College and Corinthian College closings.
There are two tiers of eligibility for this:
Special Application beneficiaries will qualify for the Special Application provision if:
they attended an accredited Institution of Higher Learning (IHL) facility that closed between January 1, 2015 and August 16, 2017;

they were last attending the school within 120 days of the school's closure; AND

they were not enrolled in a comparable program prior to August 16, 2017; OR

they were enrolled in a comparable program, but did not transfer any credits from the closed school.
Regular Restoration of Entitlement beneficiaries will qualify for Regular Restoration of Entitlement if:
VA finds the beneficiary was unable to complete the program of study due to the school closing; or

there is a change in law or VA interpretation which results in the disapproval of the program or school AND

the beneficiary did not receive credit or lost training time toward the completion of the program of education.
If you find yourself in this situation, please contact the experienced attorneys at WS Law to see if we might be of assistance. Contact us today to learn more about how we can help ensure you receive the benefits you are entitled to. Please call (303) 534-1958 or complete a contact form on our website.