On September 9, 2019, in a class action lawsuit, the U.S. Court of Appeals for Veterans Claims (CAVC) ruled that the VA's 2018 reimbursement regulation violates the Emergency Care Fairness Act of 2010 (ECFA), which requires the VA to reimburse veterans for the emergency medical expenses they incur at non-VA facilities and are not covered by the veteran's private insurance. The CAVC ordered the VA to remedy its unlawful regulation by reimbursing veterans for all their past and future out-of-pocket emergency medical expenses not covered by the veteran's private insurance (other than co-payments).
The U.S. Dept. of Veterans Affairs (VA) has long exhibited a pattern of claim reimbursement problems and failures. On August 6, 2019, the VA's Office of Inspector General released a report[1] in response to a request from former Minnesota State Representative Tim Waltz that the VA address allegations that the VA encouraged claims processors to deny veterans' non-VA emergency care claims to meet production goals in exchange for numerous incentives. The report admitted that "[t]he audit found that the [VA's] Claims Adjudication and Reimbursement Directorate placed more emphasis on the number of claims processed than the accuracy of the claims decisions."[2] The report further determined that the VA had improperly processed 31% of claims filed by veterans for non-VA emergency services and the amount of incorrect claims denied April 1, 2017 through September 30, 2017 – estimated at $53.3 million – represented "potential undue financial risk" for approximately 17,400 veterans.[3]
WOLFE & BOERSCHINGER V. WILKIE[4]
This immediate case centered on two veterans who were denied several thousand dollars in unpaid emergency room expenses under the existing VA policy. Plaintiff Wolfe submitted a claim for $2,558.54 after she drove herself to the closest emergency room for lifesaving surgery in 2016. Her total bill amounted to $22,348.25, but most of it was covered by her private insurance through her employer. Plaintiff Boerschinger submitted a claim for $1,340 – the amount remaining following his Medicare coverage – after he received emergency treatment for pneumonia and congestive heart failure in 2018. He was forced to use a non-VA facility because the VA hospital nearest him had closed its emergency room and directed patients to other facilities. In both cases, the VA insisted it did not need to cover the unpaid balance because the veterans were primarily covered under other insurance plans. The CAVC ultimately ruled that this policy violates both existing law and past legal precedent.
VA Rebuked by the Court
Judge William S. Greenberg, who authored the opinion of the three-judge panel, strongly rebuked the VA's application of this unlawful policy. Calling the VA's actions "unacceptable," he wrote that "such an extraordinary situation demands extraordinary relief." The case turns on the interpretation and ultimate application of 38 U.S.C. § 1725. Before Staab v. McDonald[5], the VA incorrectly interpreted and administered § 1725 by denying claims for reimbursement for non-VA emergency medical care where a veteran possessed insurance that at least covered in part the costs of the medical services provided. Later, in issuing its decision in Staab, the CAVC concluded that § 1725 requires the VA to reimburse the costs for emergency medical treatment "when coverage by a third party [including Medicare] is less than total."[6] However, the VA failed to adopt a new regulation following the Staab ruling, effectively failing to follow the CACV's determination and ignoring Congress' intent. Even more alarming is the fact that the VA sent notices to veterans after the Staab ruling that contained incorrect information about what kind of emergency medical care the VA would reimburse.
Judge Greenberg noted in the opinion that "[t]he agency has effectively rolled back the clock and, with no transparency, essentially readopted a position we have authoritatively held inconsistent with Congress' command…[w]ho knows how many veterans relied on such a misrepresentation."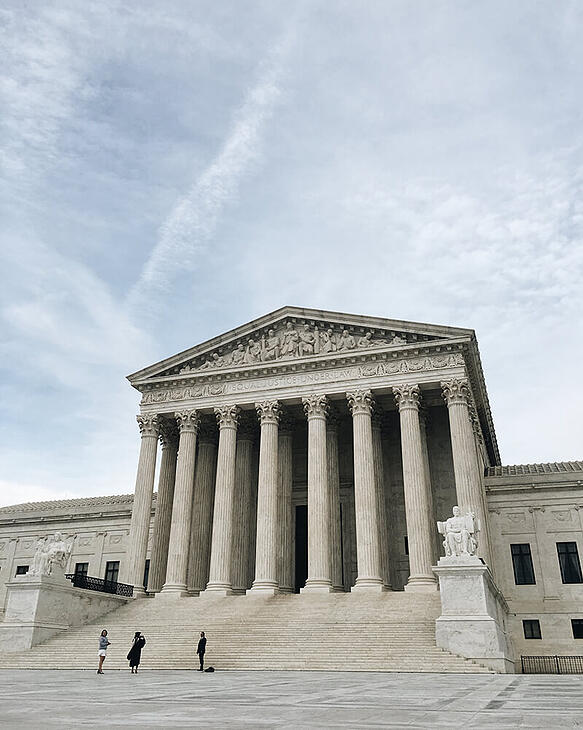 Veterans are Thrilled!
The ruling has been met with overwhelming praise from veterans' advocates. "The court's decision rights a terrible injustice and its order ensures that veterans who were unjustly denied reimbursement for critical emergency treatment at non-VA facilities will finally be reimbursed," said Bart Stichman, executive director of the National Veterans Legal Services Program (NVLSP). "It is a hard-won victory for hundreds of thousands of veterans."[7]
NVLSP officials estimate the decision could cost the department as much as $6.5 billion by 2025, including the three years of past reimbursements ordered by the court.[8] Because the case was ruled a class action, every affected veteran must be reimbursed.
The ruling gives the VA 45 days to submit plans to contact veterans with denied claims since 2016 and develop a criteria for reimbursing eligible claims; the costs of co-payments related to private insurance is not included in the reimbursements.
VA officials can appeal the ruling to a higher court. In a statement, they said they are reviewing the decision but offered no further comment.
If you are veteran in need of legal advice, the attorneys at Whitcomb, Selinsky Law PC or its sister firm, the Rocky Mountain Disability Law Group, are experienced in this area. Please call (303) 534-1958 or complete an online contact form.

[1] Dept. of Veterans Affairs, Office of Inspector General, OIG-18-00469-150, Non-VA Emergency Care Claims Inappropriately Denied and Rejected (2019).

[2] Id. at ii.

[3] Id. at i; 1.

[4] Wolfe & Boerschinger v. Wilkie, Vet. App. No.18-6091 (2019).

[5] Staab v. McDonald, 28 Vet.App. 50 (2016).

[6] Id.

[7] Hope Yen, VA may Have to Pay Billions in Vets' Emergency Care Bills, ASSOCIATED PRESS (11 Sept. 2019).

[8] Id.