Democratic Senators Jon Tester of Montana, Sherrod Brown of Ohio, and Richard Blumenthal of Connecticut introduced legislation this week that would ensure all service members with at least 10-years of service are eligible to transfer their benefits to dependents at any time, either while being on active duty or as a veteran.
Last summer, the Department of Defense issued a new policy that seeks to prevent active duty service members with more than 16-years of military service from transferring education benefits to their eligible dependents, meaning the proposed policy will disproportionately impact senior active duty service members. Currently, active duty service members with at least 6-years of service can transfer their Post-9/11 GI Bill benefits to a family member registered in the Defense Enrollment Eligibility Reporting System (DEERS) if they commit to serve an additional 4-years. Those who have at least 10-years of service, but are blocked from serving the additional 4-years, may also be eligible if they extend by the maximum time allowed by their branch.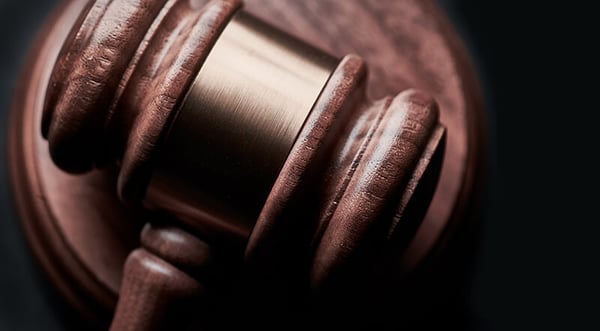 Senators Take Action
While supporters of the new policy argue that the transferability of the education benefits was designed to be a recruiting and retention incentive, and is thereby not necessary for troops nearing retirement, Senator Tester chastised the Department of Defense, saying, "The law should make it easier, not harder, for service members to use the benefits they've earned in a way that makes the most sense for them and their families." 1
It is unclear how many families stand to benefit from the proposed legislation. However, since its implementation in August 2009, the Post-9/11 GI Bill has provided educational benefits to nearly 800,000 veterans and their families, totaling more than $12 billion in education benefits. 2
In a statement, Senator Brown said, "It's our duty to ensure that when servicemembers, who sacrifice for our nation, return home, they and their families can receive the education and training they've earned." 3
Advocates argue that the policy change punishes service members who have dedicated their lives to their military careers instead of striving to award troops for their service. In June 2019, House Democrats included language in their chamber's draft of the annual defense authorization bill to block the change, which was set to go into effect on July 12, 2019. That measure is still pending before Congress.
DoD Announces Delay
However, the night before the deadline, Defense Department leaders announced they planned to delay the implementation of the controversial change until January 2020.
The three senators backing the new legislation say they want the issue settled once and for all, and believe the military's approach to the Post-9/11 GI Bill is severely flawed. "The Department of Defense's confusing new policy moved the goalpost for transfer eligibility, breaking
our promise to military families. Disqualifying service members with more than 16-years of military services penalizes the men and women who have served this country in uniform for the greatest length of time. This policy change is fundamentally illogical and unfair," Senator Blumenthal said in a statement.
Retroactive Application
The proposed legislation would be retroactive to 2001, meaning thousands of veterans' dependents who were previously considered ineligible will be able to take advantage of the program (if the measure becomes law), provided the veteran has not already exhausted all available benefits.
A joint House and Senate conference committee is currently negotiating the final draft of the defense authorization bill, and will determine whether the GI Bill policy repeal will be included. That negotiation is expected to finish in the coming weeks, with full chamber votes on the compromise measure occurring sometime this fall.
If you are a veteran in need of assistance obtaining your benefits, the attorneys at Whitcomb, Selinsky Law PC or its sister firm, the Rocky Mountain DisabilityLaw Group, are experienced in all aspects of Veterans' benefits and compensation. Please call (303) 534-1958 or complete an online contact form.
1 https://www.tester.senate.gov/?p=press_release&id=7000
2 https://www.defense.gov/explore/story/Article/1727086/75-years-of-the-gi-bill-how-transformative-its-been/
3 See footnote 1.