On November 13, 2019, Rachel Romani, the Department of Veterans Affairs' (VA) chief of research development, announced the VA will launch a major research initiative in 2021 on military environmental exposures and their connection to diseases in veterans and their offspring.
ZERO - The End Of Prostate Cancer
ZERO - The End of Prostate Cancer (ZERO) is a non-profit organization dedicated to prostate cancer education, testing, patient support, research and advocacy. Originally named the National Prostate Cancer Coalition (NPCC), the organization was founded in 1996 after a task force meeting called by the American Foundation for Urologic Disease (AFUD). The NPCC's stated goal was to unify every major prostate cancer organization in the United States in an effort to "bring public awareness to the magnitude of prostate cancer and to ultimately eradicate it."
Announcement Made At Conference
Ramoni was speaking at a conference on veteran prostate cancer rates sponsored by ZERO when she told attendees that VA researchers have been speaking with veterans about the environmental toxins they think encountered on the battlefield and within military bases. As a result, the VA is in the planning stages for "major investment in toxic exposures" that will "cut across all research at the VA."
According to Romani, VA researchers are reviewing the department's current research portfolio and speaking with veterans to help determine the focus and scope of future studies. She added that she has spoken with hundreds of veterans, including at least one who convinced her that the research should examine the effects of exposures on service members' children. "It's very hard to hear stories from veterans — the feeling of guilt — one veteran I spoke to, [his] daughter had a hysterectomy at age 3, [and he is] wondering if it was because of his service," Romani said.
Prostate Cancer in Veterans
Prostate cancer disproportionately affects veterans: one in five veterans can expect to develop it in their lifetimes, versus one in nine in the general United States population. According to the Defense Health Agency (DHA) Medical Surveillance Monthly Report (MSMR), 8,973 new cancers were diagnosed among active duty members of the U.S. Armed Forces between 2005 and 2014, and of these, 11.7 percent were prostate cancer diagnoses.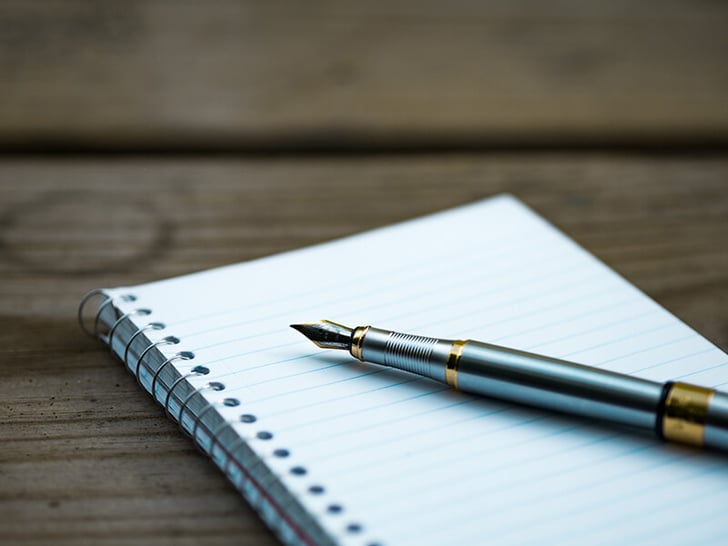 A New VA Study
In a 2014 study, the Veterans' Health Administration (VHA) reported that more than 12,000 veterans are diagnosed with prostate cancer each year, and 489,000 are being treated for the disease, including 16,000 with metastatic prostate cancer. While research has shown that cancer rates among veterans declined slightly from 2002 to 2014, many veterans who develop cancer and others diagnosed with debilitating or fatal diseases are left wondering whether military environmental exposures contributed to development of their illnesses. Potential environmental hazards in the combat zones and on U.S. military bases include air pollutants such as burn pits used to destroy waste, warfare agents, chemicals such as herbicides and pesticides, radiation, and occupational hazards such as asbestos and industrial solvents.
VA Slowly Moves Forward with Research
Some veterans who have suffered toxic exposures are granted "presumption of exposure" by the VA. This means that, by virtue of the time and place of service — as verified by military records — a veteran is presumed to have been exposed to a specific known toxin. The VA offers health care benefits for these particular veterans, and these services include health registry evaluations and clinical treatment at the VA's War Related Illness and Injury Study Center. However, the VA currently only grants "presumption of exposure" to veterans that have been diagnosed with Agent Orange related diseases, Gulf War Syndrome, particular infectious diseases, and radiation related diseases.
Claims That VA Is Not Doing Enough
Veterans who are suffering from either debilitating or fatal diseases claim that the VA is not doing enough to recognize and compensate the sacrifice that servicemembers have made, and it is unconscionable that the VA has, up until recently, refused to explore the possibility that there are numerous other toxic environmental exposures that have resulted in suffering veterans.
"It's an incredibly broad field…in talking to veterans, it's a dizzying array of potential exposures they may have had and so this is where this needs to be driven by scientists and the veterans working together," Romani said.
"[The] VA continually looks at medical research and follows trends related to medical conditions affecting veterans and is in the process of identifying possible areas of research regarding service-related exposures," VA spokeswoman Susan Carter confirmed to Connecting Vets, adding that the goal is to "finalize planning and begin research in 2021."
If you are a veteran who is not getting fair treatment from a federal agency, contact the attorneys at Whitcomb, Selinsky PC or the Rocky Mountain Disability Law Group at (303) 534-1958.