Military Sexual Trauma (MST) is an unfortunate occurrence. Unfortunately, many veterans who experienced this type of trauma are often too afraid of retaliation to report the incident. Fortunately, the U.S. Dept. of Veterans Affairs (VA) understands that MST occurs and that too often individuals are severely affected by these events. Many individuals who experience MST (definition) are entitled to disability benefits and a skilled veteran's rights attorney can help pursue compensation for these claims.
What Constitutes MST
Military Sexual Trauma is a term used by the VA to refer to sexual assault or repeated sexual harassment that occurred while a Vietnam veteran was in the military. These acts include situations where a person was forced into sexual activity against their will, a person was unable to consent to the sexual act, unwanted sexual touching or grabbing, threatening, unwelcome sexual advances or situations when an individual was physically forced into sexual activity.
The Requirements of a Military Sexual Trauma
Veterans who experience MST are eligible for disability benefits if certain requirements can be shown. First, a veteran must have experienced an incident of military sexual trauma while on active duty in the military. Second, a veteran must have been diagnosed with a mental or physical disability. Third, a veteran's impairments must have been caused or made worse by Military Sexual Trauma that was experienced during the veteran's time in the service. Some of the forms that individuals must file in order to be considered for Military Sexual Trauma include a VA Form 526, a current diagnosis of a condition, a nexus letter connecting a veteran's current diagnosis to the sexual trauma that occurred, and evidence supporting a claim.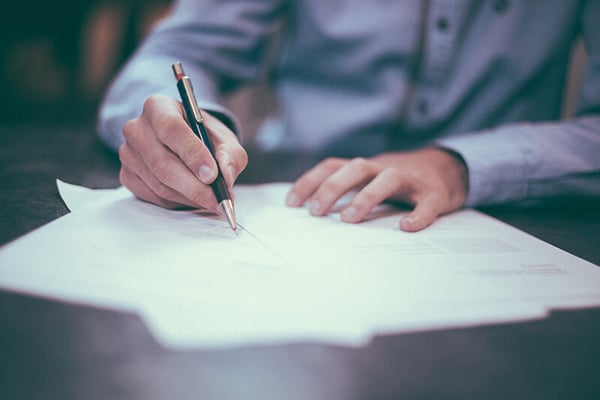 Evidence that Can Be Used to Support a Military Sexual Trauma Claim
An individual need not report the event when it occurs or even possesses documentation that the event occurred. Some of the evidence that will be assessed to determine whether a traumatic event happened to include the following:
Deterioration in work performance.

Episodes of anxiety, depression, or panic attacks without a recognizable cause.

Pregnancy tests or tests for sexually transmitted diseases.

Records from law enforcement, mental health counseling, or rape crisis centers.

Request for transfer to another military assignment.

Sexual dysfunctions.

Statements from family members, friends, or counselors.

Substance abuse.

Unexplained economic or social behavioral changes.
Appealing the Denial of Military Sexual Trauma Benefit
A veteran can appeal a denial of Military Sexual Trauma benefits. This appeal must be made within a short amount of time and often involves a lot of papers and many applicable regulations. Veterans who received a denial of Military Sexual Trauma benefits several years ago can file a new application for Military Sexual Trauma.
Contact a Talented Veterans Rights Attorney
If you have any questions regarding a Military Sexual claim or any other type of Veterans' Affairs claim, a skilled attorney can help you navigate these issues. The attorneys at Whitcomb, Selinsky, PC and its disability arm, Rocky Mountain Disability Law Group for assistance with your disability claim. Our downtown Denver office can be reached at (303) 534-1958 or by completing our quick and convenient online form.