Whitcomb, Selinsky PC, a Service Disabled Veteran Owned Small Business, commemorates this day by acknowledging the millions of men, women, and service animals that have served this Nation and its citizens. Fighting for Democracy is hard, unyielding business and comes at a significant cost. We thank our service members, past and present, and their families for the immeasurable sacrifices they have made for our freedom. We fight every day for better treatment for Veterans, for people with disabilities, and for people who have felt discrimination. Keeping up that fight is the best way we know how to give back.
So How is American Treating Its Veterans?
Democrats on the Senate Veterans Affairs Committee have written the White House's Office of Management and Budget (OMB) urging them to stop obstructing a Department of Veterans Affairs' (VA) decision to include new diseases on a list of conditions presumed to be linked to Agent Orange. "No more excuses," the Senators demanded in their letter. "Stop turning your backs on thousands of Vietnam-era Veterans across the country who are suffering — and dying — from significant health conditions directly associated with their service to our nation and their exposure to toxic herbicides. Stop denying the overwhelming scientific evidence provided to you by countless veterans and medical experts…"
VA Wants To Add New Diseases For Coverage
Two years ago, then VA Secretary David Shulkin decided to add three health conditions to the list of diseases eligible for Agent Orange benefits, but White House officials challenged his authority and impeded enactment, according to internal documents (VA Report) obtained by a veteran through the Freedom of Information Act (FOIA). According to the VA Report, more than 83,000 Vietnam veterans are afflicted with bladder cancer, hypothyroidism, or Parkinson's symptoms, and would be eligible for disability compensation and health care if their conditions were included on the list of presumptive conditions related to Agent Orange. Critics of OMB and its officials allege that money is the motivator behind the delays, although the estimated cost for providing disability compensation in relation to these three diseases was redacted from the report.
Presumptive Conditions
What are presumptive service connected conditions? According to the VA, they presume that certain disabilities were caused by military service. This is because of the unique circumstances of specific Veteran's military service such as Vietnam Veterans being exposed to Agent Orange. If a presumed condition is diagnosed in a Veteran who served as part of a certain group, they can be awarded disability compensation.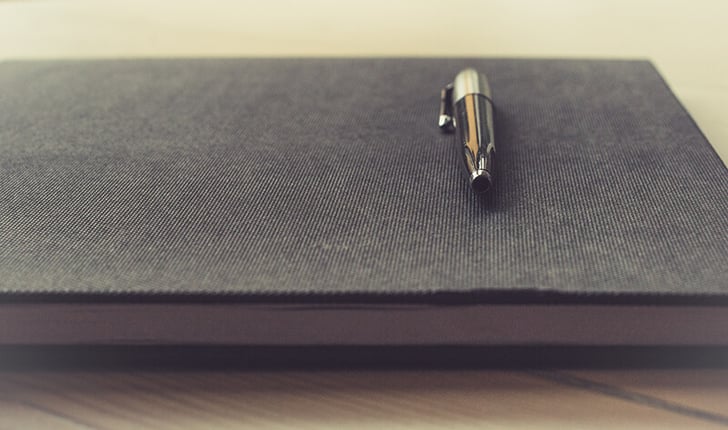 Adding More Presumptive Conditions Delayed
The Senate Democrats are holding the OMB and its director, Mick Mulvaney, responsible for delaying a decision to designate bladder cancer, hypothyroidism, and Parkinson's-like symptoms as presumptive conditions by challenging scientific evidence and recommendations by the National Academies of Sciences, Engineering and Medicine. "We are frustrated that previous letters addressed directly to you have gone unanswered," wrote Sen. Jon Tester of Montana, Sen. Mazie Hirono of Hawaii, Sen. Richard Blumenthal of Connecticut, Sen. Sherrod Brown of Ohio, and Sen. Bernie Sanders of Vermont. "Frankly, you need to do your job," they wrote.
Vet Organizations Weigh In
In an October 2019 press release, Veterans of Foreign Wars National Commander William Schmitz said the organization was upset by "the backdoor political games…being played in D.C. as the lives of our veterans are at stake." He continued, "The health and welfare of our nation's veterans should, and must, be our number one priority."
Vietnam Veterans of American National President John Rowan was even more blunt: "We hold the [OMB] and its director culpable in the deaths of those Vietnam veterans who went to their graves waiting for their government to do the right thing and grant service-connection for exposure to Agent Orange and other rainbow agents, as recommended by the VA Secretary based on findings of the Institute of Medicine (the former name of the National Academies of Medicine)."
Announcement Forthcoming?
VA officials have repeatedly told Congress and the media that an announcement on the decision is forthcoming. On September 17, 2019, VA Secretary Robert Wilkie said that the details were being considered and a decision would be made but he declined to say what the final ruling is or when it will be released. Even more recently, on September 25, 2019, Dr. Patricia Hastings, the VA's chief consultant for post-deployment health told the Senate Veterans Affairs Committee that "those [presumptives] are still with leadership in coordination for the decisions to be made."
Not A Way To Show Appreciation For All The Sacrifices
These continued delays are being met with growing resentment. "The White House and VA must do the right thing and approve these Agent Orange presumptive conditions immediately," said VFW National Commander Schmitz. "We cannot, and will not, stand by and allow another veteran to lose their life because of the bureaucracy of Washington. The time for waiting is over."
Whitcomb, Selinsky Law PC is a veteran owned law firm. We personally understand the challenges. If we may be of any help, please call us at (303) 534-1958 or complete an online contact form.