Veterans who file a claim for benefits should understand the difference between compensation vs pension. Once an individual understands this difference, it is easier to understand what kind of benefits an individual desires and the process required in order to obtain these benefits. It is also often very important for individuals who seek compensation to obtain the assistance of a skilled veteran's rights attorney.
Veterans Disability Benefits
These benefits are designed to compensate veterans for the loss of quality of life and civilian employability. The Veteran's Benefits Administration considers disability benefits to include money that is paid to a veteran who has a disease, injury, or "service-connected" condition. A service-connected condition includes an illness that an individual sustained or had aggravated as the result of military service. In many cases, veterans' compensation is measured on a scale that ranges from 10 percent to 100 percent, based on the percentage of an individual's disability. Even an individual with less than a 100 percent disability might be given this rating if the veteran is unable to work due to a service-connected condition. If a veteran claims more than one injury, the Veteran's Administration will combine rating scores for all injuries using a Combined Rating Table to arrive at a total disability rating. The Veterans Benefits Administration's disability rating change over time as an individual's injury grows worse or improves. Many veterans who qualify for Veteran's Benefits Administration Disability Compensation also qualify for Special Monthly Compensation, which is a program intended to help those with particularly severe injuries including lost limbs. Veterans who qualify for this program will receive extra compensation in addition to disability benefits. Knowing the difference between compensation vs pension benefits can mean extra income for veterans. Another program, the Individual Unemployability Program permits payments of total disability to veterans who are rated at least 60 percent for a single injury and cannot work as a result of their disability or who rated at least 40 percent for a single injury and have an overall 70 percent or greater disability rating.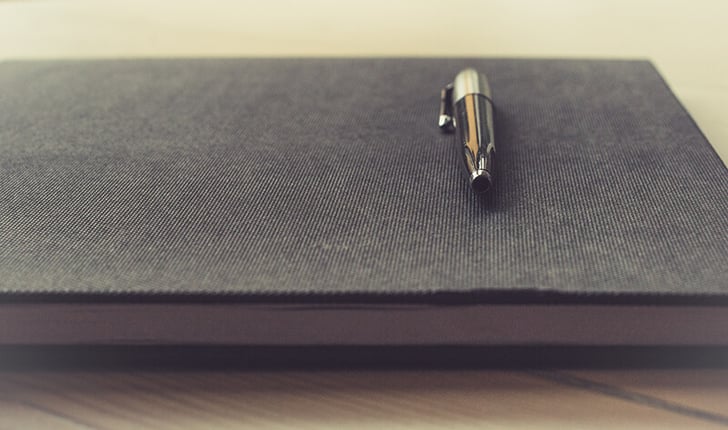 Veterans Pension Benefits
In some cases, a veteran might qualify for compensation at a level below the income maximum of the Veterans Benefits Administration pension program. A pension based benefits program is need-based. The government pays veteran benefits when the veteran has a total disability, no matter what the condition is service-connected or not. Disability claim payments are substantially less than compensation programs and are only available to veterans who served during a certain period of war. A pension is based on a flat amount. To qualify for pension, an individual often must have been discharged unless than dishonorable conditions, be totally or permanently disabled, have served at least one day during a period of wartime and a minimum of 90 days in activity duty or service at least 24 months if the veteran enlisted after 1980, and meet a required income minimum. In these situations, payment is calculated based on the difference between the veteran's yearly family income and the cost of medical treatment. The Veteran's Administration will also take the number of an individual's dependents into consideration.
Compensation vs Pension Benefits collection often requires the help of a Skilled Veterans Rights Attorney
There are a number of reasons why pension and compensation claims are denied. With the assistance of a skilled veteran's rights attorney, individuals are often able to obtain the benefits that they deserve. The attorneys at Whitcomb, Selinsky, PC or its disability arm, Rocky Mountain Disability Law Group has helped many veterans with numerous benefit related issues. Do not hesitate to contact our conveniently located downtown Denver office today at (303) 534-1958 or complete our convenient online form.
The Department of Veterans Affairs (VA) manages two disability benefits programs: compensation and pension. Both programs provide tax-free monthly payments to qualifying veterans. However, the two differ in terms of eligibility requirements. This blog post focuses exclusively on the non-service-connected pension.
What is a VA Pension?
The VA pension was created to compensate disabled or elderly veterans who volunteered to serve their country during a time of war.
How is Eligibility Determined?
Benefits are awarded by satisfying three criteria:
Wartime service. For pension purposes, veterans must meet certain service requirements:
Veterans who served on or before September 7, 1980 must have 90 continuous days of service with at least one of those days during wartime
Veterans who served after September 7, 1980, must have served at least 24 months or the full period they were called up
What Service Periods Are Eligible?
Wartime Service is only recognized for the following time periods:
Mexican Border Period (May 9, 1916 – April 5, 1917 for Veterans who served in Mexico, on its borders, or adjacent waters)
World War I (April 6, 1917 – November 11, 1918)
World War II (December 7, 1941 – December 31, 1946)
Korean conflict (June 27, 1950 – January 31, 1955)
Vietnam era (February 28, 1961 – May 7, 1975 for Veterans who served in the Republic of Vietnam during that period; otherwise August 5, 1964 – May 7, 1975)
Gulf War (August 2, 1990 – through a future date to be set by law or Presidential Proclamation)
Do You Have To Show Need?
You must demonstrate a financial need to receive the VA pension. Your "countable family income" and net worth must fall below the Maximum Annual Pension Rate, or MAPR.
It is important to note that all income must be reported to the VA to avoid overpayment. This includes Social Security payments.
Medical expenses, including expenses for nursing home care, can be deducted from your income by submitting VA Form 21P-8416. This may end up increasing your monthly pension payment.
What Age Do You Have To Be?
For pension purposes, veterans must fall into one of the following categories:
Age 65 or older with limited or no income, OR
Totally and permanently disabled, OR
A patient in a nursing home receiving skilled nursing care, OR
Receiving Social Security Disability Insurance, OR
Receiving Supplemental Security Income
If you feel you may be entitled to a VA pension, or if you have any questions regarding your VA disability claim in general, a skilled veteran's law attorney can help you obtain the compensation you earned. As always, we only charge a fee if your appeal is successful.
Do not hesitate to contact us at either the Whitcomb, Selinsky Law PC or its sister firm, the Rocky Mountain Disability Law Group, to obtain the assistance you need. Our conveniently located Denver office can be reached at (303) 534-1958 or by completing a quick and convenient online form.
Yes, You Should Hire an Attorney For Your CAVC Appeal
Every individual or business facing a legal issue confronts the question of whether or not to hire an attorney. Whether in civil or criminal cases, the hiring of an attorney is a choice. You can pay to hire an attorney or appear as a pro se litigant. Pro se is a latin phrase meaning "for oneself" or "on one's on behalf." We strongly believe that, if you are appealing a disability determination to the U.S. Court Of Appeals for Veterans Claims (CAVC), you should be represented by an experienced attorney. Here are three reasons why:
This is Your Last Chance
If you are looking to appeal your VA disability benefit denial to the CAVC, that means your initial application was already denied, as was your Board of Veterans Appeals (BVA) appeal of that decision. Typically, this is an indication of one of two problems: either your application and proof are lacking, or your case is questionable. An experienced attorney can help you identify which of these is the underlying difficulty and help craft an effective appeal to the CAVC by minimizing these issues. The CAVC is typically your last chance to win your appeal.
You're In Court
The other stages of the veterans' disability application and appeals process occur within the Veterans Health or Benefits Administration, where looser agency rules and laws apply. The CAVC judges are appointed by the President and confirmed by the Senate, the same way Article III judges are. It is more formal, and the law is applied strictly. There are substantive and evidentiary rules that one must be aware of in order to present a persuasive case.
This recent decision by the CAVC involving a pro se litigant highlights the strict application of the rule of law. The first sentence of the judge's decision reads "Veteran James W. Beall appeals pro se that part of a June 13, 2013, decision of the Board of Veterans' Appeals (Board) that denied entitlement to an effective date for benefits for intervertebral disc syndrome prior to August 12, 2005, because, inter alia, there was no clear and unmistakable error (CUE) in a 1948 VA regional office (RO) denial of his claim." If you clearly understand that, then you may be ready to ready to represent yourself; if not, it may be time to consider hiring a disability attorney.
Pro Se is More Expensive in the Long Run
Representing yourself at the CAVC rather than hiring an attorney may seem like the more inexpensive option. It's free after all, right? Wrong.
The cost of representing yourself could mean losing your case, which would mean you would not receive the veterans' disability benefits to which you are entitled. This is a cost of thousands of dollars per month for many. Is it worth the risk?
Caveat: Yes, We Are Attorneys
Yes, we are attorneys, so there is some bias. However, even within the profession, the risks of representing oneself in a legal action are well known. In fact a common proverbial warning to attorneys is "the attorney who represents himself has a fool for a client."
How RMDLG Fights for Veterans
"You fought for your country. Let me fight for your veterans benefits" Joe Whitcomb's first fight for veterans disability benefits was his own. When he was medically separated from service back in 2005, he did not anticipate running into difficulty getting his veterans' benefits, but that is exactly what happened. In the end, Joe won his benefits, but not before five years, three remands, and two hearings had passed. Fortunately for Joe, by the time his appeal was half over, he had graduated from law school and had applied his knowledge and training in researching the law and forming his legal arguments. However, he learned that the process of requesting and receiving the veterans benefits he had been promised was unnecessarily difficult. Joe also discovered that the process took far too long.
After working for the Social Security Administration for nearly three years and learning first hand how slow behemoth bureaucracies move, Joe went into private practice in 2011. Since then he has helped nearly 100 veterans through the process of appealing denials of their veterans benefits. Some cases have involved contesting a denial of service connection. Other cases deal with service connection ratings being too low or a denial of TDIU (total disability based on individual unemployability). Whatever the claim, Joe Whitcomb or the other attorneys at RMDLG stand ready to help Veterans and their families get through the morass of government paperwork and the endless appeals and hearings. Joe Whitcomb is also one of a small number of attorneys that is authorized to practice in front of the U.S. Court of Appeals for Veterans' Claims (CAVC). The CAVC is the Court within the Judicial Branch with authority to review cases denied by the Board of Veterans' Appeals (BVA). So, if you apply for veterans benefits and get an answer from the VA Regional Office that you don't agree with, call Joe Whitcomb at Rocky Mountain Disability Law Group (RMDLG). He and his staff stand ready to help you.
Contact us today for representation in your case. Please call (303) 534-1958 or complete an online contact form.