When a U.S. servicemember leaves the armed forces, he or she is presented with a form called a DD-214, Certificate of Release or Discharge from Active Duty. The DD-214 is colloquially referred to as a veteran's "discharge" or "discharge papers." There are several types of discharge, generally falling under two categories: administrative and punitive. The administrative include honorable, general, and entry-level separations. The punitive include other-than-honorable, bad-conduct, and dishonorable. Discharges falling under the latter category are often called "bad paper" discharges. According to a 2016 article in Military Times, there are more than half a million bad-paper veterans from the Vietnam era, and nearly 300,000 more post-9/111.
Separate entities making separate determinations

The Dept. of Veterans Affairs (VA) and the military are separate but related entities. Anyone who has applied for VA benefits knows that the military's characterization of discharge is binding on the VA for benefits' purposes. For example, if the Army deems your discharge honorable, the VA is required to provide certain benefits, assuming other eligibility criteria are met (e.g., healthcare, home loan, disability compensation, education, etc.). However, you may not know that the VA can make its own characterization of a discharge for benefits purposes, which is not binding on the military.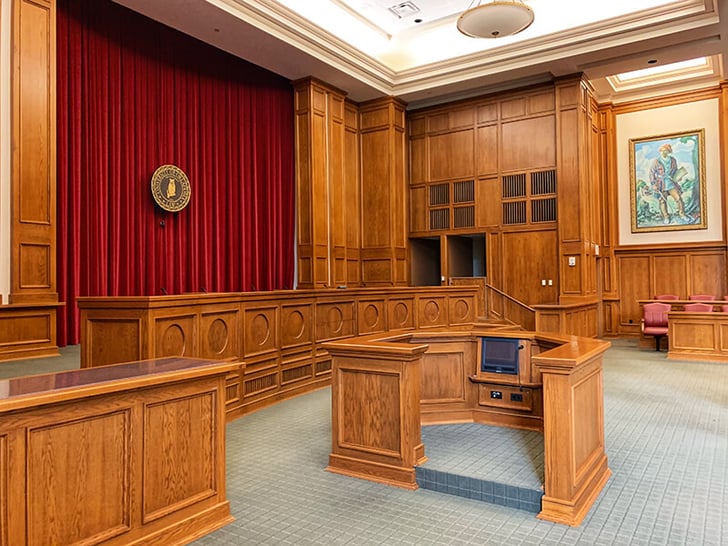 Determinations = Eligibility
What is a VA character of discharge determination? When a veteran first approaches the VA – typically when seeking healthcare at a VA clinic or hospital or filing a claim for disability compensation – the VA makes an initial review of the veteran's discharge. If the VA is satisfied, the veteran can proceed to receive services. If, however, that initial review shows the veteran's discharge insufficient for the benefits sought, it may request additional information. This process is called a VA character of discharge determination. At this point, the veteran is permitted to submit evidence that may shed light on any extenuating circumstances regarding the discharge. Remember that a VA character of discharge determination is not binding on the military. That means your DD-214 will remain the same, but your benefit's eligibility may change.
Evidence is important
What kind of evidence is helpful? The veteran may submit any evidence tending to show mitigating circumstances surrounding the discharge. This might include buddy statements, news articles, court documents, and medical and mental-health records – both military and private. While the veteran is submitting his or her evidence, the VA will request relevant service records. The VA may even hold a hearing at a regional office. At the hearing, the veteran and other witnesses may present the veteran's side of the story.
What's at stake

Why seek a character of discharge upgrade? For bad-paper veterans, this process may be the fastest way to obtain desperately-needed benefits, like medical care and mental-health treatment. The process takes less time than a discharge upgrade with the service Discharge Review Boards or the Board of Correction of Military Records. Hearings are less formal and allow the veteran to provide a more-personal description of the events and conditions surrounding the discharge. Typically, mitigating circumstances include injuries and disabilities (especially, PTSD and TBI), undiagnosed mental-health issues, discrimination, and family emergencies such as divorce or death of a loved-one. Broad discretion is vested in the hearing officer, so it is best to present a personal and fact-specific argument, holding nothing back.

What's the catch? Not all veterans can seek a VA character of discharge determination. There are a number of statutory bars to character of discharge upgrades, including discharges resulting from general courts martial, desertion, AWOL for periods greater than 180 days, being a conscientious objector, among other situations.

If you need assistance with a VA character of discharge determination, consider contacting legal counsel at Whitcomb, Selinsky, McAuliffe, PC. Our attorneys have been successful in helping a number of clients successfully handle these kinds of matters. Call our Denver office at (303) 534-1958 or complete our online form today.
1 https://www.militarytimes.com/2016/09/13/advocates-lawmakers-push-for-answers-to-problem-of-bad-paper-discharges/